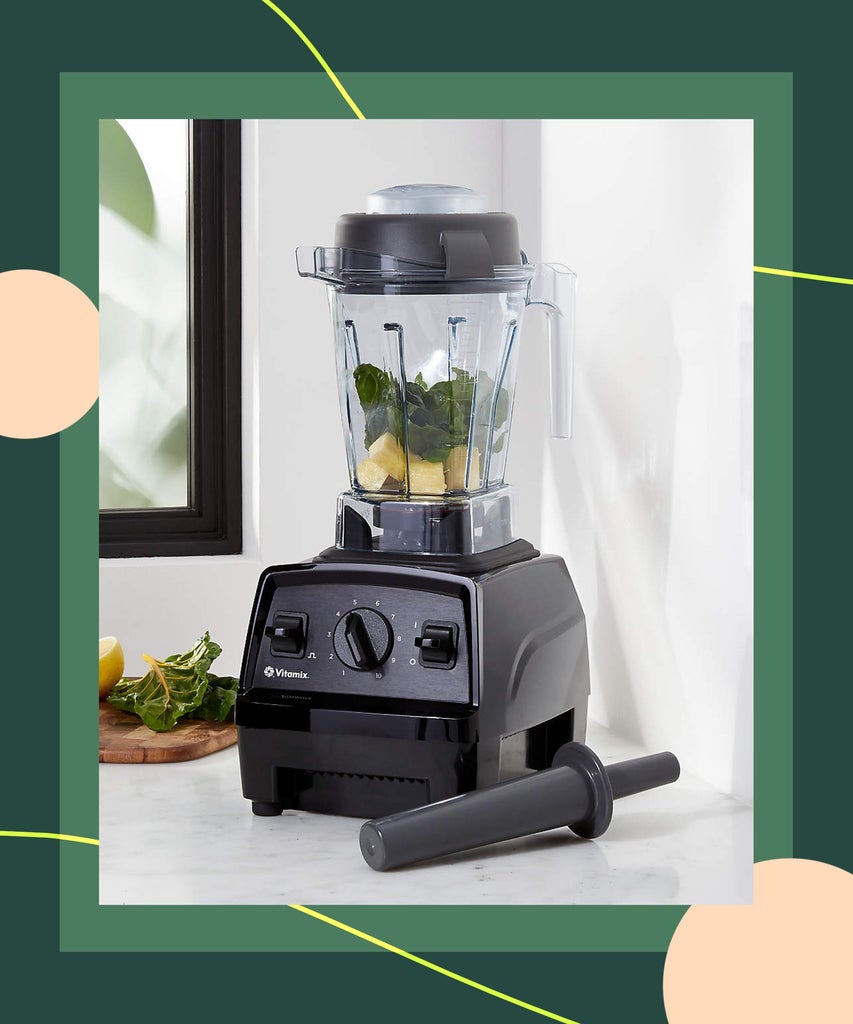 Let's cut to the chase — blenders, like most drink-making gadgets, ultimately save you money. For $100, you could buy two weeks' worth of smoothies, or you could cash in on a single blender and make your own inexpensive concoctions for years to come. And yes, the maintenance, labor, and cleanup are enough to send us running to Jamba Juice, but you can easily assuage that strife by buying the best blender for your needs.
After consulting with the web, we've observed four factors to consider when purchasing your smoothie partner: size, horsepower, pulse features, and of course, cost. Your machine needs to fit in your space, grind up what you like to eat, and adhere to your budget. Read on for our info-packed list of the seven best blenders from top-rated brands, and meet your one true mixer match.
Best Vitamix Blender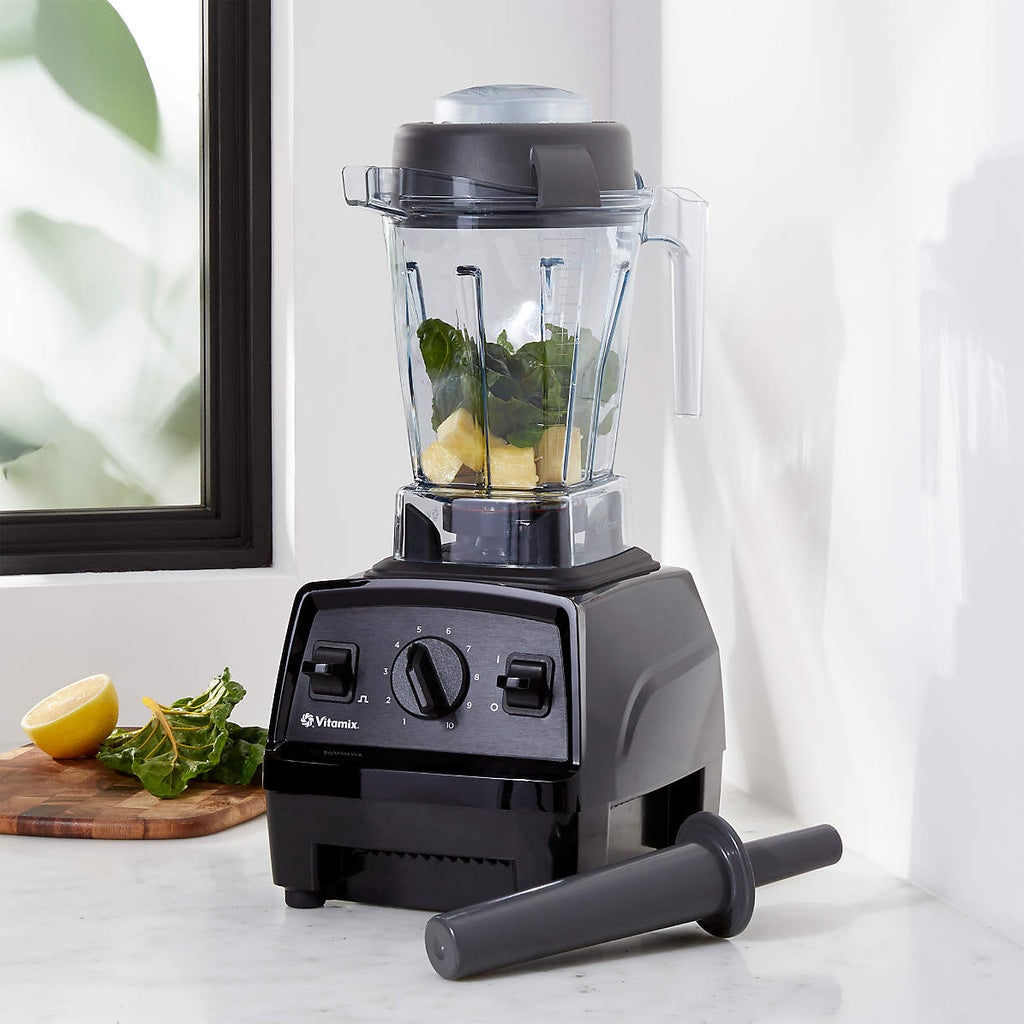 Features: Ten variable speeds, pulse option, high-performance motor, self-cleaning technology
The phrase "best Vitamix blender" could be considered fighting words. These all-star kitchen appliances have a devoted cult following, and there are plenty of debates on the web around which specific model reigns supreme. We think the bestselling E310 follows the Goldilocks rule — it's not too expensive or over the top, but it's also not cheap and unreliable. It's just right.
Shop Vitamix
Best Blender For Small Spaces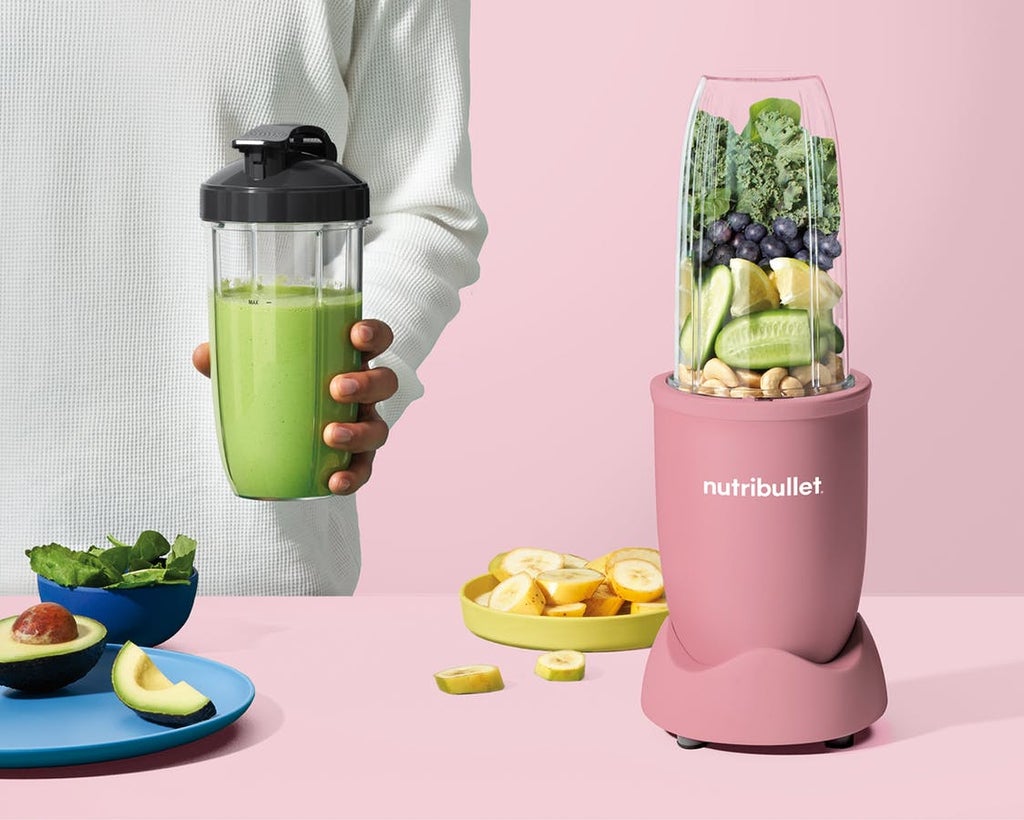 Features: 900 watts of power, intuitive design, smoothies made in under 60 seconds, extractable blades
NutriBullets are undaunting, lightweight machines, and thus are perfect for blender beginners. The Pro Exclusive is small enough to fit into apartment cabinets, but still packs a more powerful punch than some of NutriBullet's less expensive options. Plus, we love the seven colors and smooth, matte finish.
Shop NutriBullet
Best Affordable Blender
Features: Portable, compact, USB rechargeable, self-cleaning, BPA-free
With about five out of five stars and 14,812 on-site reviews, the Blendjet is a budget-friendly blender you can trust. It's not made for Vitamix-level purees or thick smoothie bowls, but it's perfect for blending up something simple and getting in your daily dose of nutrients.
Shop Blendjet
Best Blender For Smoothie Bowls
Features: 1200 peak watt motor, four preset Auto-iQ programs, 15 recipes included, built-in tampers
Smoothie bowls, for the most part, run a tad thicker than your morning shake and are usually accompanied by berries, granola, and other yummy toppings. This Ninja appliance was created specifically with "spoon-thick" bowl lovers in mind, and is guaranteed to easily mince up some robust fruits and veggies.
Shop Ninja
Best Quiet Blender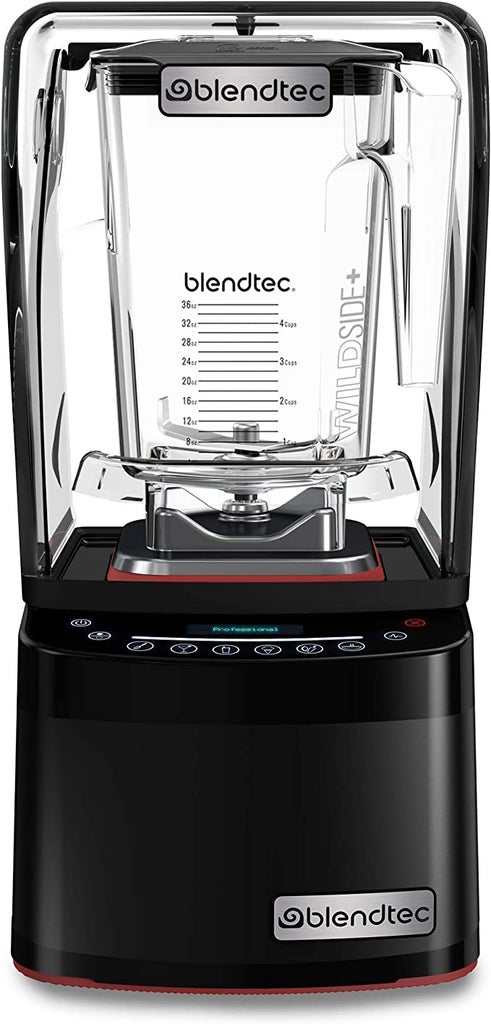 Features: 1,800-watt motor, sound enclosure, six preprogrammed blend cycles, pulse option, 11-speed settings
In order to learn just how quiet this blender is, we took to the reviews. According to one happy customer: "I have had this for a couple of years now and love it just as much as when I first got it. It does a great job of blending just about anything and I love love love the noise level, which is just barely above normal conversation."
Shop Blendtec
Best Blender/Food Processor Combo
Features: 1,500-watt motor, three separate blending bowls, dishwasher safe, BPA-free
If you want your kitchen completely covered in terms of blender technology, Ninja's $139.99 Mega Kitchen System is the best bang for your buck. It includes a 72-ounce pitcher, 64-ounce food-processor bowl, a 16-ounce cup, and other accessories, all for under $200. And right now on Amazon, it has over 20,000 global reviews and an impressive 4.8 out of 5-star rating.
Shop Ninja
Best Blender For Frozen Fruit
Features: 1,000 watts, 12 blending capabilities, four pre-programmed, shatterproof glass, one-touch functions, auto clean
Frozen fruit can be a pain to blend, and often results in poorly mixed, lumpy smoothies. The Breville Fresh & Furious Blender packs a punch with wide, sweeping blades and 12 blending capabilities (blend, ice crush, emulsify, frozen drinks, hot soups, juicing, etc.) One reviewer says, "Absolutely love the design and functions of the beaker. The vortex-type design allows food to move through the blades. The settings make for easy work to create two types of smoothies and crush ice, with a default time setting for each to take the question out of 'how long do I blend.'"
Shop Breville
At Refinery29, we're here to help you navigate this overwhelming world of stuff. All of our market picks are independently selected and curated by the editorial team. If you buy something we link to on our site, Refinery29 may earn commission.
Like what you see? How about some more R29 goodness, right here?
Caraway Restocked It's Sold Out Colorway: Marigold
The Always Pan In Its Zestiest Colorway Yet
We Found The Best Drinking Glasses For Summer