In This Episode: "Doctor knows best," the saying went. While delivered as reassurance, its real meaning was much more sinister, as I'll explain. This is the story of the final nail in that idiom's coffin because really, it was a lie all along. The crazy thing is, that didn't happen all that long ago.

089: The Deserved Death of "Doctor Knows Best"
How to Subscribe and List of All Episodes
Show Notes
Transcript
"Doctor knows best," the saying went. While delivered as reassurance, its real meaning was much more sinister, as I'll explain. This is the story of the final nail in that idiom's coffin because really, it was a lie all along. The crazy thing is, that didn't happen all that long ago.
Welcome to Uncommon Sense, I'm Randy Cassingham.
When I was a kid, it was common knowledge what caused stomach ulcers: spicy food; stress, especially from overwork; excess stomach acid.
The first doctor to describe gastritis, the stomach condition that leads to ulcers, was the "Father of Medicine" himself: Hippocrates, in around 400 B.C. Yet it wasn't until 1868 that German physician Adolph Kussmaul found a treatment that worked pretty well: compounds containing the element bismuth, which is still used today — it's the active ingredient in Pepto Bismol, a trademark for bismuth subsalicylate.
But even in the 19th and 20th centuries, doctors were still at a loss as to the cause of ulcers, which are found not just in the stomach, but also the duodenum, the upper part of the intestines that the stomach empties into. They suggested non-specific "chemical factors." Russian doctors suggested infections.
In 1881, microbiologist Theodor Klebs suggested bacteria was the cause, as might be expected from a microbiologist. But that was doubted by many doctors, and was finally fully shut down in 1954 by a large-scale study by a gastroenterologist, Dr. Ed Palmer, which he said proved there were no bacteria in the human stomach whether the person had gastritis or not. The idea: bacteria just couldn't live in the acidic environment of the stomach.
"These findings, supported by the efficacy of antacids," said biologist Carl Bergstrom of the University of Washington, "supported the alternative 'chemical theory of ulcer development,' which was subsequently canonized." So there you go: medical canon was "chemicals" caused ulcers, but of course we still knew spicy food and stress at least made them worse, right?
In 1971 a new drug was introduced to combat ulcers: Tagamet. It's actually an antihistamine (an "H2 receptor agonist"), which inhibits the production of stomach acid. Because as westerners moved into the industrial era, with increasing on-the-job stress, the incidence of ulcers skyrocketed. Pretty much proves the stress theory, right? Well, Tagamet to the rescue! It was approved in the U.K. in 1976, and in the U.S. in 1979. Even though its side effects included diarrhea, rashes, dizziness, fatigue, constipation, muscle pain, mental confusion in the elderly, and even rare cases of loss of libido, erectile dysfunction, and gynecomastia in men, it became the first-ever "blockbuster drug" — the first drug to break the billion-dollar-per-year revenue level for its manufacturer.
My wife's father struggled with an ulcer that bled so much that, in 1961, he needed 32 units of blood to keep him alive. Doctors froze part of his stomach and, when that didn't help, they cut out two-thirds of his stomach, which meant for the rest of his life he could never eat very much at one sitting. He was told to be sure to eat plenty of cheese, because dairy was soothing to ulcers. While the blood transfusions saved his life they also, he discovered years later, apparently gave him hepatitis C. But he still almost made it to his 94th birthday.
The problem with the story so far is, the medical canon — or "prevailing dogma," if you will — was totally, completely, wrong. Stress doesn't cause ulcers. Spicy food doesn't either. And dairy makes them worse, because dairy promotes the production of stomach acid.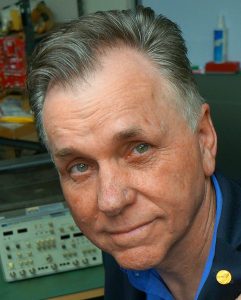 In 1981, doctor Barry Marshall started an internal medicine fellowship at Australia's Royal Perth Hospital, working with a senior pathologist there, Dr. Robin Warren. The problem with Tagamet, Dr. Marshall said, was "as soon as [patients] stopped taking their drugs, the ulcers came back." In other words, the drugs may help the symptoms, but they don't cure the disease.
When doing biopsies, Dr. Warren (the pathologist) had noticed that people with gastritis and ulcers had a lot of bacteria in their stomachs. The project he decided to work on with Dr. Marshall during his fellowship was to figure that out: according to Dr. Ed Palmer's study from 25 years before, bacteria can't survive in the stomach.
They got a grant that would support their research, and got to work. The goal: to prove that bacteria can live in the stomach, and try to find out how. And sure enough, they found that in people with objectively diagnosed gastritis, there was bacteria in the stomachs of 95 percent of them. What's more, Dr. Marshall realized that it was a new strain of bacteria that hadn't been identified before; it was eventually named Helicobacter pylori, or H.pylori for short.
Dr. Palmer, Marshall and Warren realized, was wrong, and here's how the bacteria can live in the stomach: they just hide under a layer of mucous that protects them from stomach acid.
So how do we treat bacterial infections? Antibiotics.
"I was starting to treat a few people with antibiotics," Dr. Warren said, "and nine out of 11 seemed to be cured. At the time, the cure rate for ulcers with any other treatment would have been one out of 11." The problem was, that's anecdotal evidence, and the gold standard in medical science is a double-blind controlled study, which means there is a control group that's given a placebo, a test group given the experimental treatment, and neither the doctors nor the patients know which group they're in until the results come in, and the groups are, as they say, "unblinded."
But that's expensive, and their grant money was running out. Experiments on piglets were inconclusive — it turns out pigs have pretty much cast-iron stomachs, which is what I would expect from pigs! — and the granting agency was pretty much like the rest of the medical profession: they didn't believe these two guys were right. In 1983 the Gastroenterological Society of Australia rejected Marshall's pitch to present his research at their next conference, ranking his paper in the bottom 10 percent of the submissions.
But the British journal The Lancet published a letter where Warren and Marshall described their findings, and teams all over the world got to work to see if they could replicate their findings. Sure enough, the next year the Gastroenterological Society of Australia accepted their research paper for presentation at their next conference.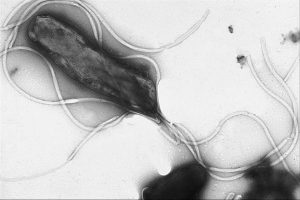 Still, most doctors were dubious until what one writer called the "Mad Scientist" approach, and what I call relying on a very interesting strain of Uncommon Sense: in July 1984, Dr. Marshall looked at a beaker of goo grown from cultures taken from patients' stomachs — a slurry of H.pylori — and, he admitted later, "drank it down in one gulp then fasted for the rest of the day." The next day, he felt fine. But a couple of days later, he began to feel ill, and a couple of days after that he started vomiting most of every day.
Meanwhile, he had Dr. Warren take regular samples from his stomach lining. Marshall remembered during one of the tests, his boss said, "Barry, I'm not sure why you asked me to do this test on you, and I don't want you to tell me." The objective diagnosis: Dr. Marshall went from perfectly healthy to having severe gastritis in just a few days. After two weeks of tests, Dr. Marshall prescribed himself antibiotics, and just as quickly made a full recovery, proving the thesis: H.pylori caused gastritis, which causes ulcers, and antibiotics can cure it.
"When you start off with a new idea like this," Marshall said later, "all your scientific pals set out to prove you wrong." But that's OK, he says: "That's the scientific process. In my case, people were especially interested in showing that I was wrong, because at the time I was not at the pinnacle of gastroenterology, or even in the mainstream. I didn't know all of its secret teachings, if you like. I would just charge in with this stuff about bacteria, and nobody wanted to be told that they had spent their life doing research on something that somebody in western Australia figured out in 12 months."
He thinks skepticism was the least of the problem in their theory being accepted. "I think there was a strategy in the pharmaceutical industry to keep the new bacteria theory of ulcers under wraps," he said. "At the time we made the discovery, a new antacid was coming out every year or two that was stronger or better in some way, and as each drug was rolled out, the pharmaceutical companies funded scientists to do clinical studies on people with ulcers."
The thing is, those scientists were paid to prove the drugs helped, not to show that ulcers could be treated by generic antibiotics. "If you look at it from a business point of view," Marshall said, "it could only do your market harm and lower your share price to find out that you could actually cure people with antibiotics."
But why take such drastic action of infecting himself with H.pylori? "We felt it was important to act," Marshall said. "Maybe it would have been different if we'd been talking about [a cure for] a skin rash or something; maybe you can afford to wait five years until that's proved. But people died from ulcers," he said, "and were having their stomachs or half their stomachs removed; there were permanent, mutilating operations and deaths going on around us. And yet to test our idea, you just needed to take some antibiotics. So we weren't very ashamed about trying to get our message out, even though it was rather preliminary."
That's thinking with Uncommon sense. Well, not only did formal studies prove them right, in 2005 Drs. Warren and Marshall shared the Nobel Prize in Physiology or Medicine for their work, which has improved millions of lives, and saved hundreds of thousands from a painful death.
See, the real issue with "doctor knows best" wasn't that it was reassurance to nervous patients, it was actually a message of "just shut up and do what I tell you," delivered by doctors made arrogant by the prevailing dogma. It wasn't that long ago that doctors made decisions for you — they often wouldn't even tell you if you had, say, cancer. But what makes the idiom really sinister is that there's another way to express the same idea: "This is the way we've always done it …(because everything else we tried didn't work)." And I think Drs. Marshall and Warren put the final nail in its coffin, and rightly so. Patients have a right to make their own decisions when it comes to their health, and the attitude behind "doctor knows best" doesn't allow for that.
And here's my evidence that Dr. Marshall's Uncommon Sense wasn't a one-off fluke: his work, "was definitely a paradigm shift," he said in an interview a few years after his Nobel Prize win, "because it got this stress thing debunked. And the implications of that are much bigger: What else is supposedly caused by stress that we can debunk? A lot of these things that are supposedly caused by stress, you try to track down the reason for that link, and there isn't one, except the fact that we don't have any better cause [to blame]. Everything that's supposedly caused by stress, I tell people there's a Nobel Prize there if you find out the real cause."
The Show Page for this episode is thisistrue.com/podcast89, which has photos of what H.pylori looks like, and what Drs. Marshall and Warren look like. There's also a place to comment.
I'm Randy Cassingham … and I'll talk at you later.
– – –
Bad link? Broken image? Other problem on this page? Let Me Know, and thanks.
This page is an example of Randy Cassingham's style of "Thought-Provoking Entertainment".
His This is True is an email newsletter that uses "weird news" as a vehicle to explore the human condition in an entertaining way.
If that sounds good, click here to open a subscribe form.
To really support This is True, you're invited to sign up for a subscription to the much-expanded "Premium"
edition:
Q: Why would I want to pay more than the minimum rate?
A: To support the publication to help it thrive and stay online: this kind of support means less future
need for price increases (and smaller increases when they do happen), which enables more people to upgrade. This option was requested
by existing Premium subscribers.