Kim Kardashian's joint Tiktok account with her eldest daughter North West is reported to be banned.
On Thursday, April 6 when followers went online to engage on the account, the social media platforms reported that it had been banned and was "no longer available". The mother and daughter shared a tik tok account called @kimandnorth where they have over 15 million followers and shared videos and glimpses of their personal lives. The 42-year-old mother enjoys jumping on trends and posts reels on TikTok with her eldest daughter North West. but It is still not clear why the account might have been banned as no explanation has yet been made.
It might be possible that TikTok decided to apply a rule that says users had to be at least the age of 13 to have an account on the app.
North West is Kim Kardashian's first daughter to well-known rapper Kanye West and she's only 9yrs old.
The rapper had blown up on his ex and baby mama for giving the little girl access to be on the app, he made it utterly clear that he did not approve of the new development. He said: "Tell her I don't want my daughter wearing makeup on TikTok and don't have her on TikTok because I don't approve of that. Kim and her daughter North launched the joint account back in 2021 and gained 130,000 followers within the first day. However, On the 5th of January, North West still uploaded a video clip to the social media platform where she shows herself dressed up as her father Kanye.
North Has Bigger Plans
News from TMZ says North has been more interested in focusing her creativity in other areas lately, which is the reason for her taking a break from TikTok. Also, most kids' curiosities change often, so she may be back on as early as tomorrow — or she might never again.``by the look of things, the celebrity daughter is on the verge of becoming the next member of the Kardashian-Jenner family to launch a business.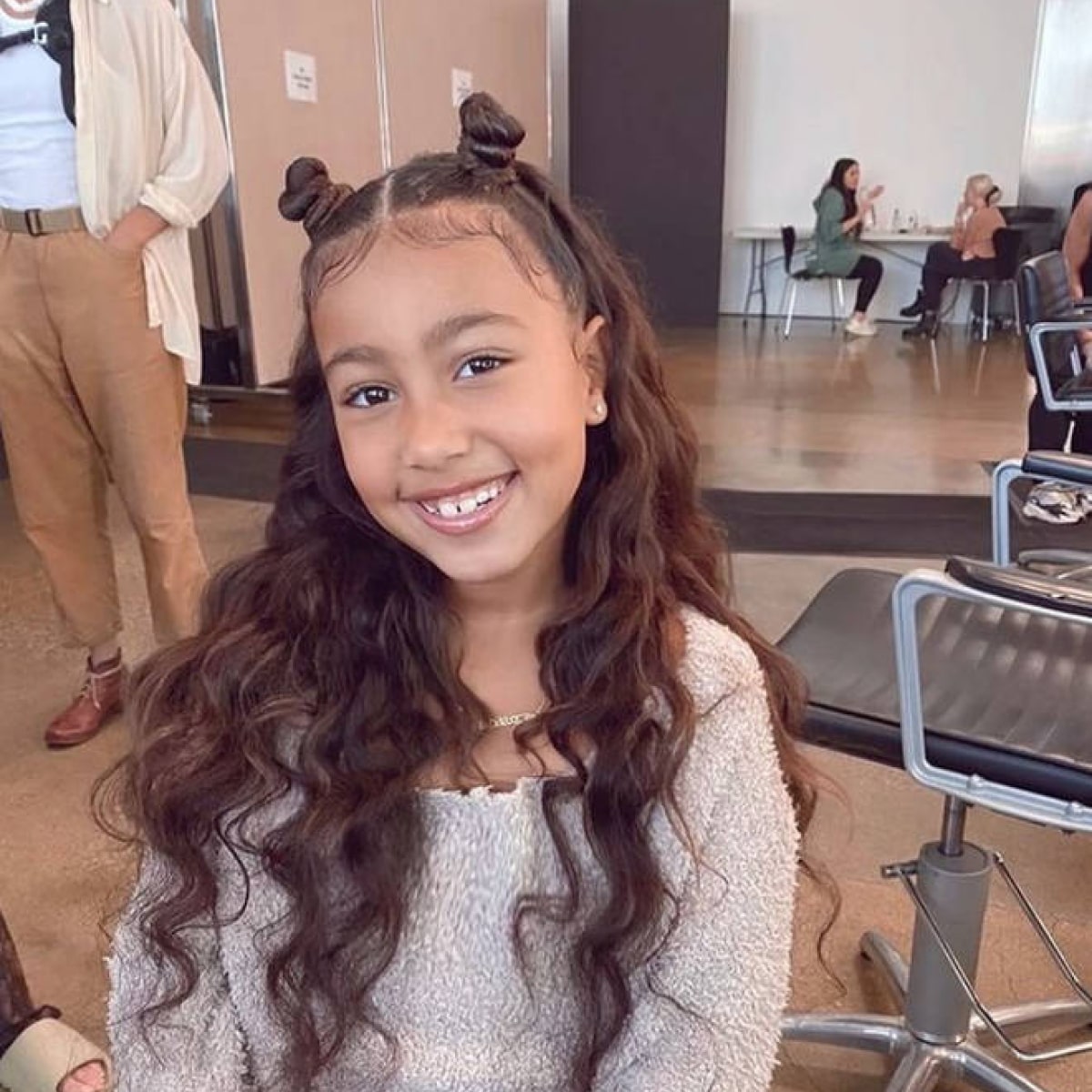 The baby girl is reportedly ready to launch as many as four different brands, she's only waiting for her mom to file trademarks for them.
According to the descriptions she tendered, it sounds like both mother and daughter have some great plans for a minimum of two ventures at least, this includes a skincare line.
TikTok Account Restored
However, According to Complex, the break was short as by Thursday night of the same day, @kimandnorth was fully restored with all its posts, including lip-sync videos, product promos, and so the viral clips showing cameos by Ice Spice.
The instant reversed action was detected after social media users shared screenshots that showed that the page has been banned. The account was reversed shortly later. The mother and daughter have amassed 15.5 million followers and more than 454 million likes.
Although TikTok has yet to explain the restriction, Some Twitter users believe that it might have been because of the age restrictions. The Tiktok app currently has an age limit of 12+, but North will turn 10 in two months.