Has Amanda Bynes Finally Gone Bunkers? The 36-year-old Nickelodeon Star Spotted Walking Down A Street in L.A Without Clothes On
Former Nickelodeon teen rom-com star Amanda Bynes has been placed on a 72-hour psychiatric hold after she was spotted walking downtown LA stark naked. According to a source who disclosed the information on Monday, Amanda had to be placed on a 5150 psychiatric hold after she dialed 911 herself.
The actress had waved down a car and told the driver she was in a psychotic episode before she dialed the emergency response team, 911, and called for help. She was taken to a police station, where the mental team decided she needed to be monitored in a psychiatric hold so she doesn't harm herself or others since she was in the middle of a mental health crisis.
The "Big Fat Liar" Star had been expected to show up at the 90s Con in Hartford, Connecticut last Saturday only for her to rescind the decision last minute before the event. The organizers, (That's4entertainment) later announced in an Instagram post that the actress couldn't be present because she was suffering from an "undisclosed illness". Kel Mitchell also asked fans to pray for Bynes to " feel better" during the All That panel on Saturday.
Amanda Bynes's Battle With Mental Health Crisis And Substance Abuse
Anyone who watched the "All That" Show in the late 1990s would undoubtedly remember the child star that became famous for her act. Amanda Bynes became popular for several teen comedies she stirred in and her debut, The Amanda Show.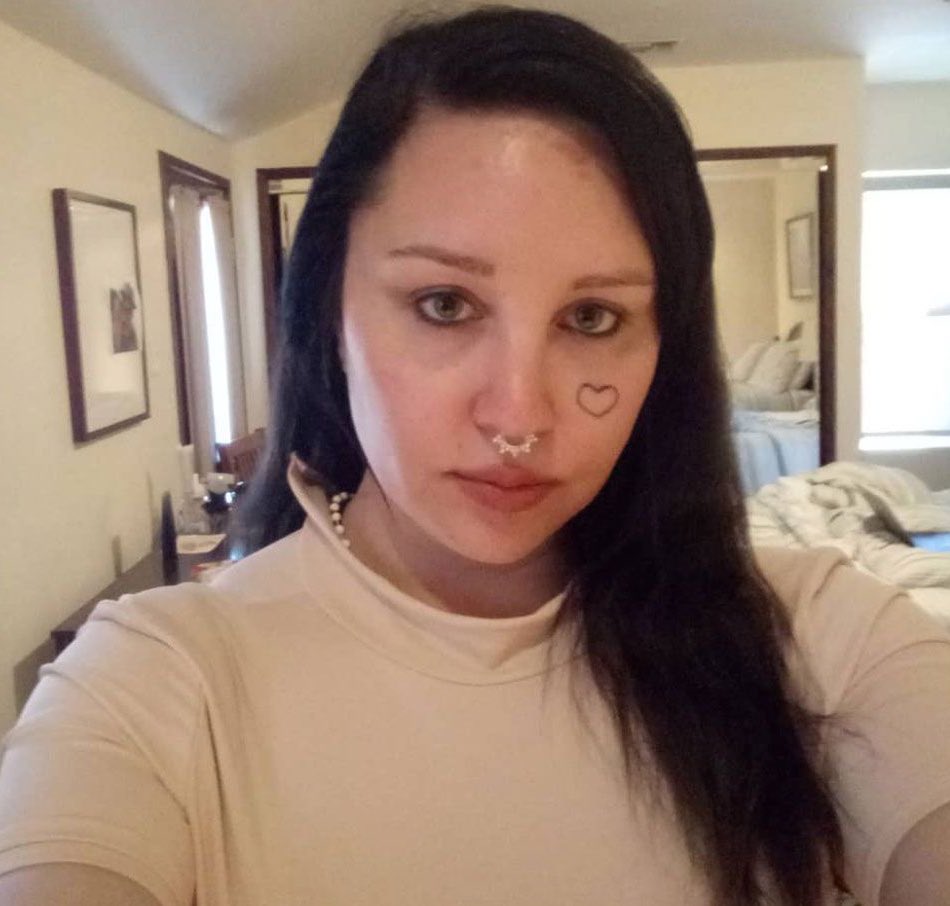 However, she had to be placed under a temporary conservatorship with her mum in 2013 after she set a neighbor's driveway on fire and had to be put on a psychiatric hold. The conservatorship lasted for 9 years and was terminated in August 2021 with her mum Lynn Bynes still with legal control of her.
Last year, the court had finally declared her physically and mentally fit enough to be without adult guardianship. The actress said she looked forward to a new chapter of her life after the conservatorship ended.
"In the last several years, I have been working hard to improve my health so that I can live and work independently, and I will continue to prioritize my well-being in this next chapter. I am excited about my upcoming endeavors, including my fragrance line, and look forward to sharing more when I can," she said.
Bynes also revealed her struggle with substance abuse in an interview with Paper magazine. She explained how she had started using drugs and became addicted to them until they affected her mental health and almost ruined her life.
"I just had no purpose in life. I'd been working my whole life, and [now] I was doing nothing. I had a lot of time on my hands, and I would 'wake and bake' and be stoned all day long. I got really into my drug usage and it became a dark, sad world for me."
"My advice to anyone who is struggling with substance abuse would be to be careful because drugs can take a hold of your life. Everybody is different, obviously, but for me, the mixture of marijuana and whatever other drugs and sometimes drinking messed up my brain. It made me a completely different person," she confessed.
The 36-year-old had also had her fair share of troubles in her relationship. She once made the headlines barely months after her conservatorship ended and her then-fiance, Paul Micheal had started to act strangely. She made a post which she later deleted about her fiance's disturbing behavior and the Police had even visited their shared residence at the time.
"Paul told me that he stopped taking his medications. I looked at his phone and he was looking at mom-and-son porn. He vandalized his mom's home. He broke all of her pictures and put salmon under her bed," she wrote.
Bynes has been through a lot, and we hope she wins this fight for herself and regains her life once again.