Singer Shakira is said to be preparing for her new life in Miami and she is determined to leave Spain for good by the end of the week. The singer's decision to move to Miami permanently comes amid reports that she has been seeing a new secret Miami man following her bombshell split with Gerard Pique.
The Columbian artist will be moving to Florida with her two sons, Milan and Sasha. "Sometimes we run but we don't arrive", she shares as she permanently relocates. Respected Spanish Showbiz site Vanitatis said overnight that Shakira had told the people close to her and the medics who have been looking after her early parents that she will leave for good by the end of the week. It reported: A large part of the singer's circle already knows she's leaving.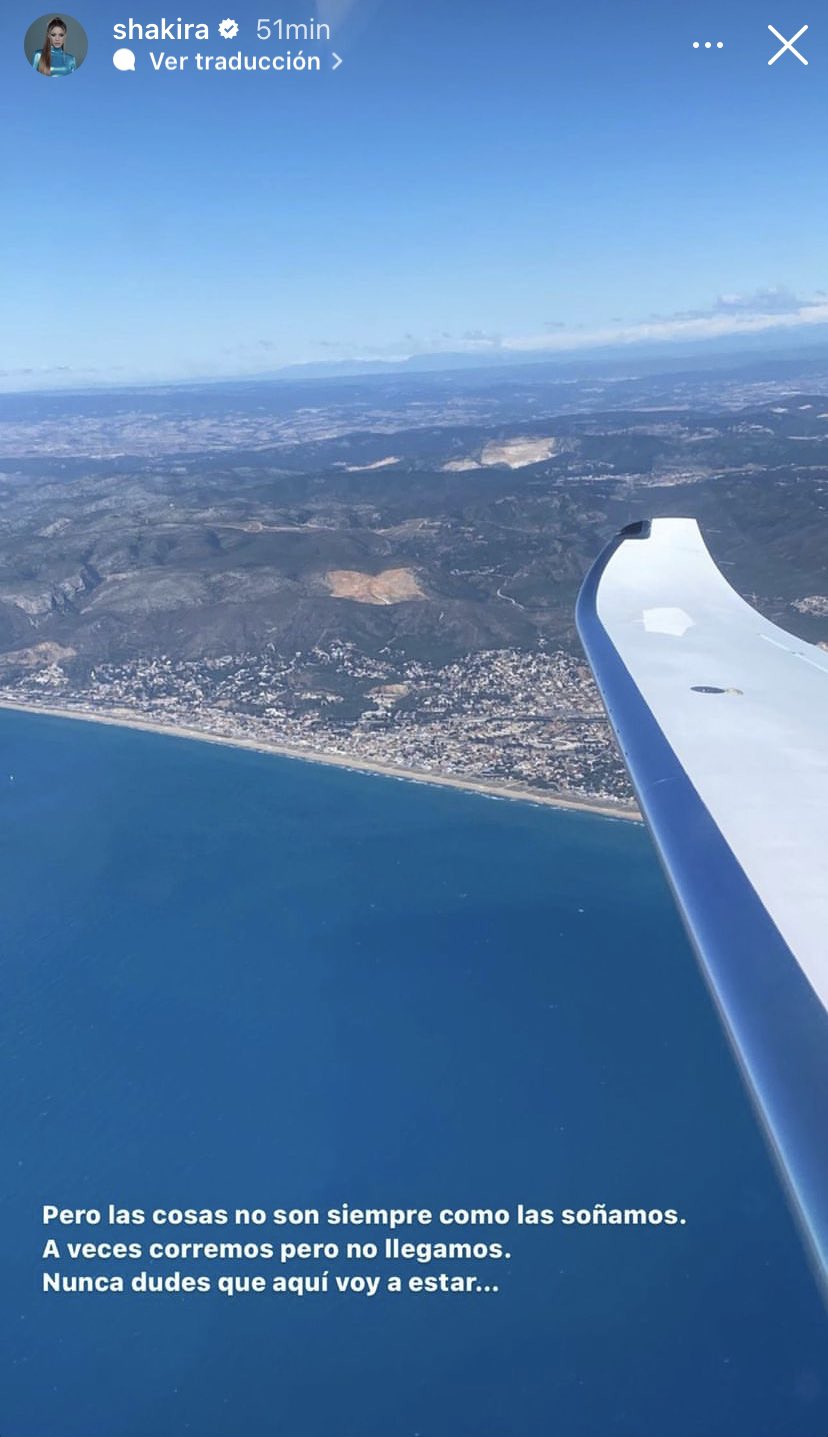 Shakira's cryptic message on Instagram
Her children stopped participating in extracurricular activities like basketball sometime ago. The children won't return to their school either after the two weeks or one-week holiday of the two children. They both have a new life ahead of them, they are both looking forward to the experience facing them.
Shakira was expected to move to Miami in January after signing a child custody agreement with Pique in December but the plans were delayed due to her 91-year-old father's poor health.
The couple had split last year in May after 11 years together, and confirmed in November they had reached an agreement after a protracted negotiation which came to a head with a marathon 12-hour meeting with their lawyers. They signed the accord in Barcelona the following month.
The split between Shakira and pique was said to have been caused by Pique cheating on Shakira with his new girlfriend, Clara Chia. "I will keep doing what I want. The day I die, I will look back and hope I have always done what I wanted. I want to be faithful to myself. I'm not going to spend money cleaning up my image." Gerard Pique said while talking about his current relationship.
As part of the agreement, retired footballer Gerard Pique, who is now dating a 24-year-old Catalan beauty, Clara Chia, will spend holiday time with his children. Spanish media claimed Shakira may have found love with a new man in Miami which is why she is relocating to Miami permanently.
Former footballer, Gerard Pique says he is very happy since he separated from Columbian singer, Shakira, and has moved on with his girlfriend, Clara Chia. Pique had refused to talk about ex Shakira on a Spanish radio station last week as he didn't feel like it. However, he later said he is happy with the changes in his life, following the pair's split, and continues to focus on his job as a father.
"I established in Barcelona to give stability to my children, the same stability that we are looking for in another corner of the earth alongside friends, family, and the sea" she published. "Today, we begin a new chapter in the pursuit of their happiness", she elaborated, Thanks to everyone who surfed the waves with me in Barcelona, the place where I learned that friendship is longer than love."
"Thanks to everyone who encouraged me there, took away my tears, inspired me, and made me grow, I want to thank my Spanish audience who covered me with their warmth and loyalty." This is just a see you soon, and like my father used to say, see you in the curves".